Strategic Open Space
South Portland, Maine
The Open Space Plan for the City of South Portland establishes a vision of the City with a focus on high quality, functional, and accessible open space network. The Plan identifies goals in support of this vision and recommends strategies and implementation process to ensure each goal is achieved.
VIEWSHED partnered with FB Environmental Associates, and a volunteer committee to develop the contents of this city-wide Open Space Plan. This work included detailed environmental mapping of existing open space features and was grounded in a robust public outreach process to engage citizens of South Portland.
In response to successful plan implementation, South Portland voters approved a $4.5 million bond to acquire land and create open spaces for public access, recreation and conservation.
Collaborators: FB Environmental (natural resources)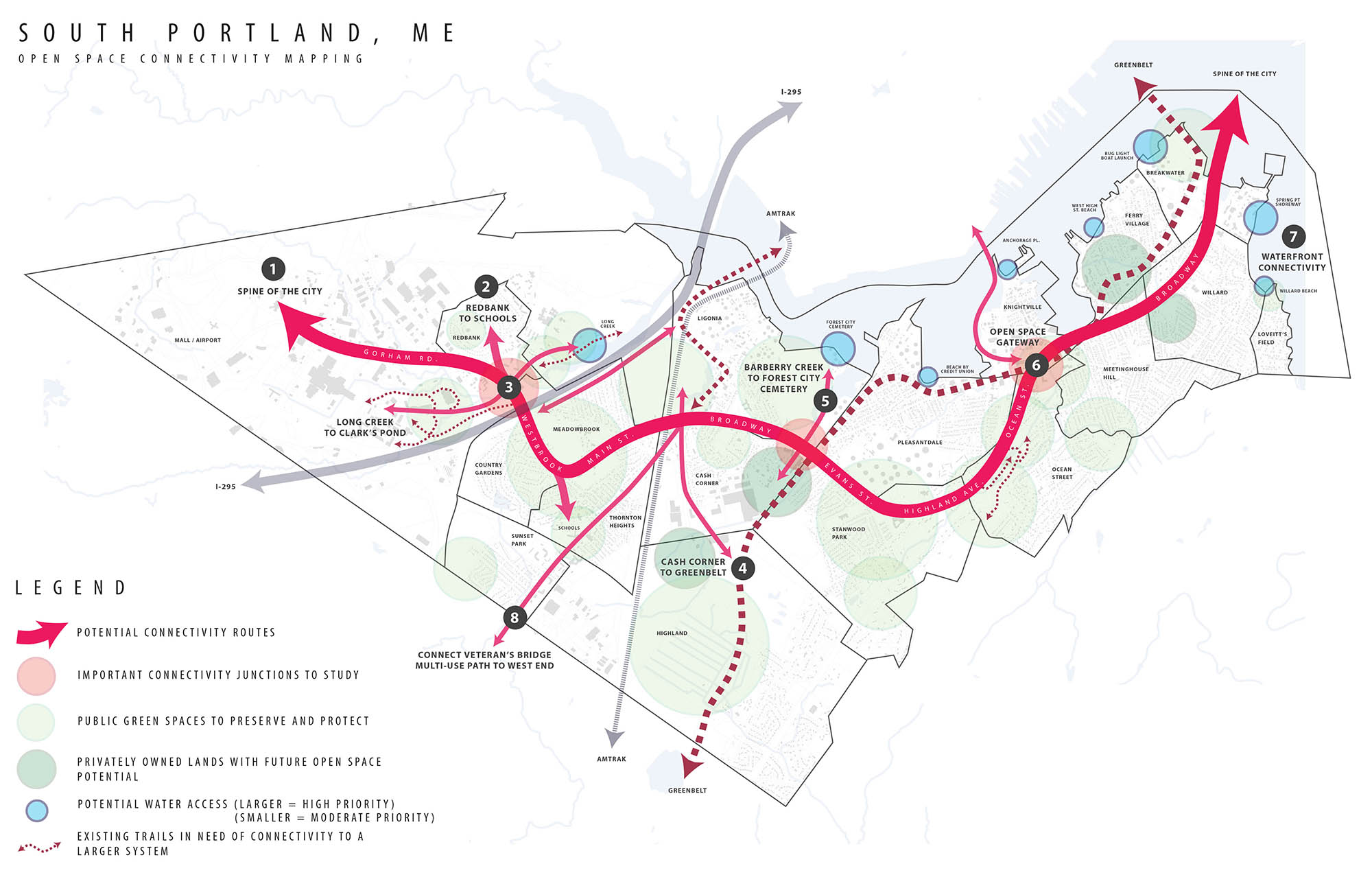 Goals
• Protect existing public open space
• Acquire additional public open space
• Preserve and enhance natural resources and wildlife habitat
• Improve connectivity and access to open space
• Finance the protection and acquisition of open space
Community Engagement
Our team managed a public forum centered around small group discussions and mapping exercises. We also administered a digital community survey and hosted a community workshop that brought in a wide range of ideas from over 700 South Portland residents. The input from the community guided strategies aimed at enhancing the quality of the city's open space in network.
Open Space Inventory
A series of inventory maps were developed to help the community better understand the open space assets.  The mapping work was based on input received at the community forum and data from the existing open space network.

// vite('main.js') ?>